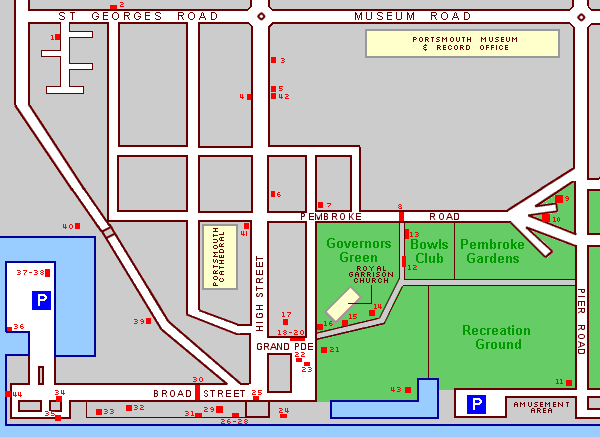 Visiting Old Portsmouth
This popular area of Portsmouth tends to be very busy from April to September. Most of the Monuments and Memorials are viewable at all times.

Car Parking
There are car parks adjacent to the Fun Fair and also on the old quay at the end of Broad Street. Some on-street parking (with meters) is permitted but a residents parking scheme operates on some roads.