Location
Henderson Road, Eastney, at the eastern end of Eastney Esplanade.


Plaque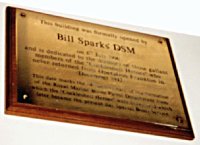 Cockleshell Centre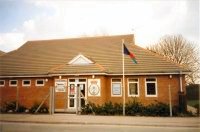 Cockleshell Gardens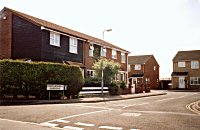 Inscription
COCKLESHELL NAVAL COMMUNITY CENTRE.

This building was formally opened by
BILL SPARKS DSM
On 6th July 1996
And is dedicated to the memory of those gallant
Members of the 'Cockleshell Heroes' who
Never returned from Operation Frankton in
December 1942.
This date marks the 55th anniversary of the formation
Of the Royal Marines Boom Patrol Detachment from
Which the 'Cockleshell Heroes' were drawn and which
Later became the present day Special Boat Service.

Cockleshell Gardens (Off Henderson Road)
This group of houses were named after the famous Cockleshell Heroes.

See also the memorials to the Cockleshell Heroes,
At the Royal Marines Museum
On Southsea Sea Front