ARCHIBALD JOHN ANDREWS
1900-1902.
DURING the two years that A. J. Andrews attended this school he gave great promise of becoming a successful student. After leaving in 1902 to register as a pupil of the Portsmouth Grammar School he justified this confidence in his abilities by carrying off various school prizes and by matriculating at London University when but 16 years of age. At the same time he displayed athletic activities and became the leader of the School Football Team.

Successful in 1907 in gaining a Second Division Clerkship, he became attached to the Board of Agriculture and Fisheries, and removed to London. His enthu­siasm for football continuing, he became a member of the Dulwich Hamlet and Civil Service Teams, and acquitted himself so well that he was selected to play for both Surrey and Middlesex. On several occasions, also, he gained a place in represen­tative teams appearing on the Continent.

Having joined the Territorials in 1912, he was ready for the mobilisation of Forces at the outbreak of war. In the early part of 1915 he went as a Lance Sergeant with his Battalion, the 15th County of London (Civil Service Rifles), to France, and for a year served continuously on the Western Front, mostly in the Souchez area, taking part in such battles as those of Festubert and Loos. At last in the early morning of Monday, 22nd May, 1916, came the order to recapture some trenches on the Vimy Ridge, taken by the enemy the previous afternoon. B Company of the Civil Service Rifles was the first to go over the top in the face of a withering fire, No. 8 Platoon being led by its officer and Sergeant Andrews. When last seen this gallant pair were still side by side near the German barbed wire and making for the German line. Only 18 men of B Company returned.

Some days later the body of Sergeant Andrews was discovered by a patrol, and he now lies buried in the Souchez Canadian Cemetery, four miles from Lens.

By his comrades Sergeant Andrews was affectionately known as "The Driver." Those who survived him all bear testimony to his worth. One speaks of him as " always clean and straight " and " a leader of men." Another says, " We all loved him very much, he was a gay and splendid chap, such a sportsman and such a real pal that no one who knew him could help but like him. With all this he was a keen and efficient soldier and sergeant." Others again, in making reference to his personal bravery, add : " he was always a splendid soldier in the trenches—none better," that " he was very cool and collected under fire," and that, on the last occasion of all, " he led the attack laughing and singing."

The photograph reproduced is from a snapshot taken in the trenches with his own camera.

[The Commonwealth War Graves Commission (CWGC) website lists Lance-Serjeant AJ Andrews (530016), London Regiment (Prince of Wales Own Civil Service Rifles), date of death, 21/05/1916, aged 26, remembered on the Arras Memorial. He was the son of Walter Finch Andrews and Alice A. Andrews. The CWGC website says the cemetery was begun by the Canadians in March 1917 which was after the date that Andrews was supposed to have been buried there. According to www.WW1cemeteries.com The Souchez Canadian Cemetery was opened in March 1916 and used mainly by the 47th London Division and the Canadian Corps. There were only about 150 burials here until after the armistice when 7000 men were re-interred there. A third of the original burials are unidentified. ]

HENRY IRVING BARRELL
1902-1906
DURING the whole of the four years H. I. Barrell attended this school he was conspicuous as one of the best of its scholars. Early promise was fulfilled when after reaching Honours in the First Class College of Preceptors' Examination he succeeded in obtaining the Board of Education's Teacher's Cer­tificate, passing each of the necessary examinations with a number of distinctions. At Westminster Training 'College which he entered in 1908, he secured a place in the Football Team and was prominent in other forms of physical exercise, including swimming.

Towards the end of 1915 he set aside his work as a Master in the Portsmouth Town School to join the 26th Hampshire Regiment ( Territorial ). A few months after he was on his way to India with the Regiment, which was subsequently for a time stationed at Ambala. In September, 1917, they went to Mesopotamia, and here Corporal Barrell was wounded whilst engaged in active operations. Three months later he contracted enteric fever and lay seriously ill for some months in Baghdad Hospital. When convalescent he returned to Bombay where he acted as Non-commissioned Officer in Charge of Casualties at the Hospital until he left for England in January, 1919. Landing at Marseilles in the middle of February he found the change of climate very trying. From this place the journey was resumed on February 24th, but two days later he had to be admitted to the 6th Canadian Hospital at Joinville-le-Pont, suffering from influenza and lung complications. He died on March 5th, three years after leaving England, and was buried in the local cemetery with military honours.

[The CWGC website lists Lance-Corporal HJ Barrell (281458), Hampshire Regiment, date of death, 05/03/1919, age unknown, buried in Joinville-le-Pont Communal Cemetery.]

WALTER HENRY BRIGGS
1906-1908.
LEAVING school in 1908, W. H. Briggs became a clerk in the Offices of a Telegraph Company, but afterwards transferred to H.M. Dockyard. In 1914, however, he was successful in the competitive examination for appointments in Customs and Excise and became an Officer in that branch of the Civil Service.

He enlisted as a Private in the 14th Battalion of the Hampshire Regiment in March, 1917, and, after a short course of home training, went to France in the autumn of the same year. His association with the battle area extended over but a few months, for he died at Wimereux on the 14th February, 1918, at the age of 24 years, and was buried in the Wimereux Communal Cemetery near Boulogne.

[The CWGC website lists Private Walter Henry Briggs (243223), Hampshire Regiment, date of death, 14/02/1918, age 24, buried in Wimereux Communal Cemetery. He was the son of James Wright Briggs and Ellenor Margaret Briggs, of Portsmouth.]

ALFRED ROBERT BROWN
1907-1910.
DURING the three years he attended the school he was one of the most prominent of the boys in all kinds of physical activity ; he was First Year and Form Champion of IA in 1908, and was throughout his career one of the best Football players.
In 1910 he passed the Civil Service Examination for appointment as Naval Boy Artificer, and spent the next four years in training on H.M.S. Fisgard. He passed out well in the first examination, being among the first nine, and after a short stay at the Portsmouth Naval Barracks joined H.M.S. Invincible at Devon-port, November 9th, 1914, as Engine Room Artificer.
He took part in the Battle of Falkland Islands, December 8th, 1914, and left that place on December 16th for Gibraltar, where the ship was repaired. His ship left Gibraltar for the North Sea, February 13th, 1915, and was stationed at Rosyth. He lost his life in the Jutland Battle on May 31st, 1916, thus ending a brief but active and honourable life at the early age of 21 years and 9 months.

[The CWGC website lists Alfred Robert Brown (2202), ERA 4th Class, HMS Invincible, Royal Navy, date of death, 31/05/1916, age 21, remembered on the Portsmouth Naval Memorial. He was the son of Alfred Fawcett Brown and Eliza Brown, of 14, Northern Parade, North End, Portsmouth.]

LEONARD ANDREW BROWN
1911-1914.
A FEW months before the outbreak of war L. A. Brown, as a pupil of this School, gained by competitive examination an apprenticeship in H.M. Dockyard as Naval Shipwright. The first part of his training over he was sent to H.M.S. Terrible, but had only been in the Royal Navy a month or so when he fell sick. Pneumonia supervened upon an attack of influenza and he died before the completion of his 20th year.

[The CWGC website lists Leonard Andrew Brown (Z/9011), Shipwright 3rd Class, Royal Navy, date of death, 08/10/1918, age 19, buried in Kingston Cemetery, Portsmouth. He was the son of Andrew and Jane Brown, of 178, Shearer Rd., Portsmouth.]



GEORGE PERCY BURREN
1904-1907.
G.P. BURREN was one of the first entry of scholars under the new regime when the School was changed from the Higher Grade School to the Secondary School, and he early shewed those qualities of character and that devotion to duty, which afterwards won the respect of all who knew him both at the Secondary School and in the Royal Navy.
He passed the Civil Service Examination for Naval Boy Artificer in 1907, and on leaving H.M.S. Fisgard became Engine Room Artificer. He served in H.M.S. Hampshire on the China Station from November, 1913, to February, 1915.
On June 5th, 1916, he lost his life, at the same time as Lord Kitchener and many other gallant men, in the sinking of the Hampshire.
Mr. Burren was 24 years of age at the time of his death.

[The CWGC website lists George Percy Burren (M137), ERA 3rd Class, HMS Hampshire, Royal Navy, date of death, 05/06/1916, remembered on the Portsmouth Naval Memorial.]

GEORGE GORDON CASEY
1899-1902.
IN 1899 a number of boys were admitted with Mayor's Scholarships to what was then the " Organised Science " division of this School. G. G. Casey was one of these. After three years of highly creditable work as a scholar he left to become a pupil teacher under the Local Education Authority. Beginning in September, 1905, he later spent two years at the Isleworth Training College, and finished this period by securing a place in the first class at the Teacher's Certificate Examination.
On the outbreak of war he set aside his work as Assistant Master in the Bishop's Waltham Elementary School to become a Gunner in the Territorial Division of the R.G.A. After a short time spent at the Spit Bank Fort off Ports­mouth he fell sick, and following an operation, died on 29th November, 1914, when 27 years of age.
The military funeral at Milton Cemetery was attended by an unusual number of officers, who elected thus to express their regret at his loss and their appreciation of his worth.

[The CWGC website lists GG Casey (656), Gunner, Royal Garrison Artillery, date of death, 29/11/1914, buried in Milton Cemetery, Portsmouth.]

ALFRED HENRY GOODBARNE CHATTERTON, B.A.
1899-1902.
IN 1902, A. H. G. Chatterton, after three years in this school, was successful in securing an apprenticeship in H.M. Dockyard in open competition. Eight years later, having decided to relinquish the work on which he was then engaged and to prepare for the ministry of the Church, he joined St. Edmund Hall, Oxford, as an undergraduate of the University, and in 1914 took his B. A. degree.
Before the end of the first year of the war he determined to join the Army, and in August, 1915, was gazetted a 2nd Lieut. to the 3rd Wessex Royal Field Artillery. With his Brigade, the 215th, he proceeded to India in the following May, and in October moved forward again to join the British forces in Mesopotamia. In June, 1917, he was promoted to a full lieutenancy and given a staff appointment.
July brought days of record high temperatures, ranging from 120Q to 124Q in the shade, and many officers and men died as a result. Fever followed by heat stroke overtook Lieut. Chatterton and, in spite of the efforts of the hospital staff, he died on 21st July, 1917. He was buried at Baghdad the next day.
In a letter to the widow, the Officer Commanding the Brigade says : " Your husband was held in very high esteem by all ranks. In the mess he was very popular and on parade he was held in high respect as a hard-working and capable Officer." Some words of the Adjutant show the sacrifice he was prepared to make for the conscientious fulfilment of duty :—" My duties took me away for a week, leav­ing him with complete confidence in charge, and it was through his sticking to his post and refusing ' to go sick' on the third day that probably was his undoing."

[Chatterton was born in Portsea in 1887 and married Fannie M Mullinger in 1916, in Portsmouth. The CWGC website lists AHG Chatterton, Lieutenant, Royal Field Artillery, date of death, 21/07/1917, buried in Baghdad War Cemetery.]

ROYDEN JAMES CHILDS, B.Sc.
1905-1909.
PERHAPS none of those whose names appear in the Roll of Honour of the Secondary School was so long and so intimately associated with the School as " Roy " Childs, and certainly none was more admired and respected. During his four years as a scholar he was a brilliant student, a captain of his class in football, and in sports and games a conscientious leader who thought more of the ethics of the game than of the success in winning it.
He matriculated at London University in 1909 and stayed on at the school for two years longer as a Student Teacher. He passed his Intermediate Science Examination in 1910 as a student of the Municipal College and obtained his B.Sc. Degree in 1913 as a student of Reading College where he also served in the O.T.C.
After teaching in London schools for a few months lie returned to the Secondary School as an Assistant Master in March, 1914, and during the summer term he justified the highest expectations of those who knew him.
On the outbreak of war he enlisted as a private in the Royal Fusiliers (Public School Battalion). In May, 1915, he received his commission in the Royal Berkshire Regiment, and after being employed for some time in and around Portsmouth, he sailed for France on June 6th, 1916, and was soon plunged into that tremendous and long drawn out struggle of July, 1916, known as the Battle of the Somme.
In the attack on Delville Wood, while gallantly leading his Platoon across a shell-swept zone to the assistance of some comrades who were hard pressed, he was struck and instantly killed, July 27th, 1916. He was buried in Delville Wood, though no trace of his grave now exists.
His senior officer wrote of him :—" He had already proved to all what a fine fellow and gallant soldier he was, respected by all with whom he came in contact both officers and men."

[The CWGC website lists Royden James Childs, 2nd Lieutenant, Royal Berkshire Regiment, date of death, 27/07/1916, age 23, remembered on the Thiepval Memorial. Son of Edward and Elizabeth Ellen Childs, of 14, Claremont Rd., Portsmouth. B.Sc. London University.]

CLARENCE HAROLD CHURCHILL
1911-1914.
C. H. CHURCHILL will be well remembered by all associated with the school during the years immediately preceding the outbreak of war for his most successful appearances in dramatic sketches at two of the annual School Concerts. On the first occasion he was prominent in a farce, and on the second he played the part of young Honeywood in a short play extracted from Oliver Goldsmith's " Good-natured Man."
In 1914 he finished his school career by securing a place in Honours at the Oxford Senior Local Examination, and proceeded to the Municipal College, where for a year or two he was as prominent in its social life as he had been in that of the Secondary School.
He next gained an entry to the Royal Military Academy at Woolwich, and after a training which was slightly prolonged owing to an unfortunate accident met with during riding exercises he was commissioned in September, 1917, as a 2nd Lieut. in the R.G.A.
Two months later he was in France, and on December 15th, when he was but 19 years of age, his life ended. At 2.30 in the afternoon of that day he was on his way from the Battery Office to an observation post when a shell burst not many yards from him. On reaching the spot his comrades found life to be already extinct, and they concluded that death must have been instantaneous. On the following day his body was laid to rest in the cemetery at " White House St Jean," near Ypres. Although Lieut. Churchill had been less than a month with them his brother officers say that he had already made himself one of them, and they deeply regretted that he had " so early met his death in the path of honour and duty."

[The CWGC website lists Clarence Harold Churchill, 2nd Lieutenant, Royal Garrison Artillery, date of death, 15/12/1917, age 19, buried in White House Cemetery, St. Jean-les-Ypres. Son of William Robert and Edith Churchill, of 17, Festing Rd., Southsea, Portsmouth.]

REGINALD ARTHUR CLARKE
1909-11.
IN February, 1909, R. A. Clarke brought with him from Colfe's Grammar School a particularly good report, and on the strength of this was admitted directly to the Third Year Course of this School. In July, 1910, he passed sufficiently well in Honours at the Oxford Senior Local Examination to secure Matriculation at London University. Probably, however, he will be best remembered for his effective rendering of the part of Richard II. in the scenes from Shakespeare's play which were given at the Christmas Concert of that year.
From the Secondary School he proceeded to the Municipal College with a Scholarship, but he was unable to take full advantage of this opportunity for a little later the family moved to Sydney, Australia.
Then came the war and, being unable to resist the call of the Motherland for help, he and a younger brother, also a past pupil of the School, returned to take their places with the fighting forces. The little that is known of what happened to the elder is from a letter which the other sent to an old boy who himself made the great sacrifice in the last phase of the war. It seems that the two brothers, who had both specialised in signalling, found it necessary to send back a message from the front line when no means of doing so remained but to come out into the open. Realising fully the hazard to themselves, but knowing also the vital necessity for getting the message through, they did not hesitate, with the result that Reginald was brought down by the enemy.

[The CWGC website lists Reginald Arthur Clarke, Private, Australian Infantry, A.I.F., date of death, 18/09/1917, age unknown, remembered on the Menin Gate Memorial. Son of Charles William and Sarah Ingram Clarke. Native of Rushden, Northants, England. (This is only a "probable", there being no other man of this name in the Australian Army)]

WILLIAM ARTHUR COBBY
1901-1904.
W. A. COBBY passed from this school in 1904 by Civil Service Examination to H.M.S. Fisgard as a Boy Artificer. Upon the completion of four years' training in 1908, he was appointed as E.R.A. to H.M.S. Drake, on which he spent three years, mainly in cruising in the Mediterranean. In May, 1911, he was appointed to a torpedo boat for a few months, and in September of that year sailed on H.M.S. Philomel for the Persian Gulf. There he saw active service, being twice landed on expeditions to suppress native gun-running. For his part in these operations he was later awarded a medal.
On his return to England in November, 1913, he was appointed to H.M.S. Vernon, but on the outbreak of war he was transferred to H.M.S. Good Hope which left Spithead on August 1st. under sealed orders. At Halifax the Good Hope became the flagship of Rear-Admiral Craddock's small squadron, whose duty it was to protect the southern trade routes from the menace of such German war vessels as could be assembled in the Pacific. It sailed to Bermuda, through the West Indies, along the coast of Brazil and on to the Falkland Islands. By the third week in October it was in the Pacific moving up the coast of Chile on the look-out for Von Spee's Squadron.
At 4 o'clock in the afternoon of November 1st. the light cruiser, Glasgow, sailing north, made out the approach of two big armoured cruisers with light cruisers following. By 5 o'clock the Glasgow had been joined by the cruisers Good Hope and Monmouth and by the armed liner Otranto. Both squadrons now moved southwards, along gradually approaching lines, the Germans having the inshore course. The enemy, with heavier craft and more effective armament had the advantage of seeing the British vessels silhouetted against the sunset sky whilst they themselves, with a background of hills, remained but dimly visible. At 7.50 there was a great explosion on the Good Hope which was already on fire. The flames leaped an enormous height and the vessel disappeared with all its crew. The Monmouth foundered soon after but the Glasgow and Otranto succeeded in escaping under cover of the ensuing darkness.
Mr. Cobby who was 25 years old was, so far as is known, the only one of our old boys who lost his life in this heroic engagement off the Coronel Coast.

[The CWGC website lists William Arthur Cobby, (271735) ERA 3rd Class, Royal Navy, date of death, 01/11/1914, age 25, remembered on the Portsmouth Naval Memorial. Son of Mary Jane Cobby, of 133, Stubbington Avenue, North End, Portsmouth, and the late John Vicary Cobby (Boatswain, R.N.).]

ARTHUR HENRY COLES
1907-1910.
AT the end of his third year in this school A. H. Coles secured through the examination of the Civil Service Commission the right to be entered as a Boy Artificer on H.M.S. Fisgard. The course of training on this ship being successfully completed he became an E.R.A. in the Royal Navy. With other old boys of the school he served in the war period on H.M.S. Invincible until that vessel was lost at about half past six in the evening of 31st May, 1916, when gallantly leading a Battle Cruiser squadron into the great fight. When 1914 closed the Invincible had already taken part in two most important naval engagements, the Battle of the Bight of Heligoland in August and the Battle of the Falkland Islands in December.

[The CWGC website lists Arthur Henry Coles, (M/2203) ERA 4th Class, HMS Invincible, Royal Navy, date of death, 31/05/1916, age 21, remembered on the Portsmouth Naval Memorial. Son of Henry A. and Elizabeth J. Coles, of 145, Haslemere Rd, Southsea, Portsmouth.]

CECIL HERBERT MOWLAM COLLINGWOOD
1906-1909
AFTER leaving school C. H. M. Collingwood was for six years an Electrical Engineer Apprentice at the Portsmouth Dockyard, which he left in February, 1915, on becoming an Officer of Customs and Excise. He enlisted in the Civil Service Rifles, 15th London Regiment, on the 2nd. March, 1917, and after three months' training he was sent to France, and was killed by a shell in a night attack near Glencorse Wood, Ypres, on the 13th August, 1917. He was buried by his comrades in the cemetery at Hooge, east of Ypres. His Commanding Officer wrote :— "He was one of my most promising men, and I shall miss him very much."

[The CWGC website lists CHM Collingwood, (535359) Private, London Regiment (Prince of Wales Own Civil Service Rifles), date of death, 13/08/1917, age unknown, buried at Hooge Crater Cemetery.]



WILLIAM HENRY ARTHUR CORNWELL
1911-1916.
AT the Oxford Senior Local Examination of July, 1915, W. H. A. Cornwell, after four diligent years at this school, obtained a place in the Honours Division. He remained some months more in order to secure Matriculation at London University and then proceeded to the Municipal College as a Scholarship Student with a view to preparation for the B.Sc. examination. His studies were, however, interrupted by a call to join the Army, and in August, 1917, he became a Private in the Artists' Rifles, officially known as the 28th London Regiment. After a short course of training at Romford, Essex, he proceeded to France in February, 1918.
With but little delay he was sent into the firing line to play a part in counter­checking the great German offensive which began on March 21st. At the end of a short period of exacting service as a Lewis Gunner he was severely wounded in the chest and removed to the Casualty Clearing Station.
The next day, April 6th, he succumbed without having at any time recovered consciousness. Other details are lacking and there are no expressions of appreciation of his character and services, for there was great confusion and nearly all the Officers and men of his section were killed at the same time.
Though he was but 19 years of age when the end came there can be little doubt but that he displayed the steadfast adherence to duty which had always characterised him.
Other members of Mr. Cornwell's family were also lost in the war.

[The CWGC website lists William Henry Arthur Cornwell, (766781) Private, London Regiment (Artists' Rifles), date of death, 06/04/1918, age 19, buried at Gezaincourt Communal Cemetery Extension. Son of James George and Elizabeth Cornwell, of 7, Clovelly Rd., Portsmouth.]

ERNEST EDWARD COURTIS
1904-1907.
ON leaving school E. E. Courtis entered the Navy as a Boy Artificer, and during his four years' training on the Fisgard he gained the distinction of being placed either first or second on the list in the annual examinations and was awarded several special prizes and finally promoted to E.R.A. six months in advance of the regulation time. From the outbreak of the war he served on the Invincible and took part in the Battle of the Bight, the Falkland Islands engage­ment and some minor skirmishes that the vessel took part in. He was recom­mended for commissioned rank which he would undoubtedly have obtained had he not lost his life in the Battle of Jutland.
A spectator in the battle writes :—" The Invincible, which had sunk a German light cruiser after an action lasting five minutes, tackled a vessel of the Derfflinger class. The German ship was hit by the first salvo and was getting several knocks to every one she got home on the Invincible when a shell came which sank the Invincible. There were only six survivors, and when they came up they witnessed the extraordinary spectacle of both the bow and stern of their ship standing vertically fifty feet out of the water."

[The CWGC website lists Ernest Edward Courtis, (272402) ERA 3rd Class, HMS Invincible, Royal Navy, date of death, 31/05/1916, age unknown, remembered on the Portsmouth Naval Memorial.]

JAMES FREDERICK DAVIES
1902-1903.
J. F. DAVIES entered the School in 1902, and the following year obtained by competitive examination a place as Shipwright Apprentice in H.M. Dockyard.
His apprenticeship being completed he became a Shipwright, and when war broke out he offered himself for duty on H.M.S. Fisgard II. at Scapa Flow and sailed in September, 1914. The ill-fated ship was not, however, to reach her destina­tion. She foundered off Portland on 17th September, 1914, and Mr. Davies was one of the many whose lives were lost.

[The CWGC website lists James Frederick Davies, Shipwright, HMS Fisgard II, Royal Navy, date of death, 17/09/1914, age 25, remembered on the Portsmouth Naval Memorial. Son of James and Clara Davies, of 50, Carnarvon Rd., Copnor, Portsmouth.]

SIDNEY GEORGE DAY
1909-1913.
S.G. DAY completed the full four years' course at the School, at the end of which time he passed as Boy Writer in the Dockyard. In December, 1915, he volunteered for King and Country, was called up for service in the following January as a Naval Writer, and sent to Calais, where for nearly two years he was engaged in Naval Transport, doing excellent work. He was mentioned in despatches, November 8th, 1918, " for gallant and distinguished services."
He died in Calais on November 24th, 1918, from pneumonia and was buried in Les Barraques Cemetery.

[The CWGC website lists Sydney George Day, (M/18560) Writer 3rd, Royal Navy, date of death, 24/11/1918, age 22, buried at Les Baraques Military Cemetery, Sangatte. Son of William and E. A. Day, of 51, Gladys Avenue, Portsmouth.]

FRANK EDWARD DOPSON
1911-1915.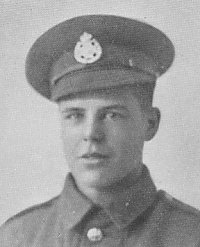 F.E. DOPSON was a pupil at the Secondary School for the full four years' course and became a Dockyard Apprentice as the result of Civil Service Examination in 1915.
He joined the 1/2 London Regiment as a private and took part in the last stages of the war in France.
On the 13th October, 1918, his Company took the village of Aubigny-au-Bas, north of Cambrai, the Germans counter-attacked in greater force and F. E. Dopson was killed by machine gun fire during the retirement. This brave lad, who gave great promise of a useful career in the Dockyard, died at the early age of 18 years 10 months.

[The CWGC website lists Frank Edward Dopson, (245745) Private, London Regiment (Royal Fusiliers), date of death, 13/10/1918, age 18, remembered on the Vis-en-Artois Memorial. Son of George Henry and Elizabeth Clark Dopson, of 514, Commercial Rd., Portsmouth.]

FREDERICK HAROLD ESSERY
1899-1902.
F. H. ESSERY entered the School in 1899, and at the end of his third year he passed the Examination for Dockyard Apprentices and entered the Yard as a Shipwright. He had a successful career in the Dockyard School and even­tually joined the Navy as a Carpenter. He served successively on the Britannia, the Black Prince, and the Terrible. He was active in organising entertainments, and was a prime favourite among officers and men. His last ship was the ill-fated Bulwark, and he was lost with her when she was blown up in Sheerness Harbour on 26th November, 1914. His body was never recovered.
He left behind him a widow and a son four years of age.

[Born in Portsea in 1886, married in 1911. The CWGC website lists Frederick Harold Essery, (345081) Shipwright 1st Class, HMS Bulwark, Royal Navy, date of death, 26/11/1914, age 27, remembered on the Portsmouth Naval Memorial. Son of Joseph and Emily Essery, of Portsmouth; husband of Edith Mary Holwell (formerly Essery), of 8, Kimberley Rd., East Southsea, Portsmouth.]

ROBERT PERCY EWINS
1903-1904.
AT the end of a year as a pupil of this school, R. P. Ewins left to become a Clerk. In July, 1915, before the first year of the war was ended, he joined the Royal Engineers as a Sapper. With a call for an increase in the Infantry, he was transferred to the Northumberland Fusiliers in December, 1916, and sent to France. He was soon in the firing line, taking part in the Spring of the next year in the great British offensive which caused the enemy to retreat several miles to the east of Arras. On the 28th April, 1917, Pte. Ewins was reported missing, and as his widow has received no further news of him, it is presumed that he was killed on or near that date. Though the circumstances of his end are not known with certainty, it is believed that he fell in an attack on the chemical works at Arras.

[The CWGC website lists Robert Percy Ewins, (47056) Private, Northumberland Fusiliers, date of death, 28/04/1917, age unknown, remembered on the Arras Memorial.]

FREDERICK HAMILTON FRAMINGHAM
1907-1912.
F.H. FRAMINGHAM spent five years as a pupil of this school and succeeded just before leaving in gaining a place in the Honours Division of the Oxford Senior Local Pass List. Then, after serving as a Student Teacher in a Portsmouth School, he entered the St. John's Training College at Battersea, but with the advent of war, books were set aside and he became a Private in the 10th Middlesex Regiment. Later, he was transferred to the famous "Buffs " and went to India in October, 1914. From India he proceeded to Mesopotamia, where the exactions of the campaign and climate together proved too much for him and he broke down. The voyage home failing to restore to him his health, he was taken on the 30th December, 1917, direct to Netley Hospital on reaching England. He lingered for nearly three weeks after this, becoming all the time steadily weaker, and died on 18th January, 1918, at the age of 23.

[The CWGC website lists Frederick Hamilton Framingham, (T/242923) Private, The Buffs (East Kent Regiment), date of death, 18/01/1918, age 23, buried in Highland Road Cemetery, Portsmouth. Son of Edmund and Selina Framingham.]

CYRIL HENRY GILLHAM
1909-1013.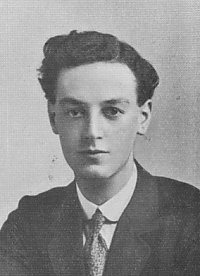 AFTER four years at the School, Cyril Gillham obtained a high place in the Dockyard Entrance Examination, and entered the Yard as an Apprentice in the Electrical Department.
As soon as he reached the age of 18 he attested under Lord Derby's Scheme, but was not released from his indentures until June, 1918, when he was called up to join the 2/4th Hants Regiment. Then followed three months of strenuous training, and on the 7th October, 1918, he sailed for France.
The fighting about this time was very heavy. The enemy was contesting every inch of the ground over which we were driving him. Only five days before the Armistice, on 6th November, 1918, the Platoon to which he belonged, in its eagerness to keep in touch with the retreating enemy, had become detached from the main body of the Regiment, and the subaltern in command wished to re-establish communication with his Commanding Officer whom he thought to be just on his left. Gillham and a friend, known to be trust­worthy runners, were asked who would volunteer for the task of delivering the Platoon Officer's message. Gillham accepted, and set out, never to return.
Exactly what happened will never be known. The burial party following the Battalion found no trace of his body. But on November 9th, near Mons, a R.F.A. gunner found the body of a British soldier shot through the neck. In his hand was his rifle and in his pockets were certain papers and letters belonging to C. H. Gillham. He must, therefore, have gone nearly 20 miles in search of his Regiment, for he started in the neighbourhood of Maubeuge.
His Commanding Officer wrote of him :—" During the short time he was with me he proved himself an honest and brave soldier. He died carrying out his last orders."

[The CWGC website lists Cyril Henry Gillham, (55404) Private, Hampshire Regiment, date of death, 06/11/1918, age 20, buried in Mauberge-Centre Cemetery. Son of William Henry and Alice Mary Gillham, of 95, Ophir Rd., Portsmouth.]

Back to the Memorial Main Page