Memorial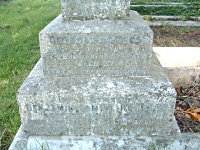 Location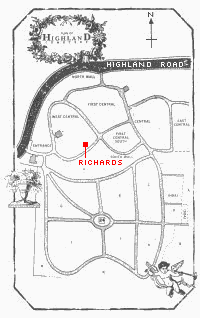 Inscription
GEORGE CHARLES (RICHARDS)
WHO LOST HIS LIFE IN
H.M.S. BULWARK NOV 26TH 1914
AGED 27
HE GAVE HIS LIFE FOR HIS COUNTRY



Further Information
The CWGC record for Able Seaman G.C. Richards, 229696, reports that he was the Son of Henry Weston Richards and E.J.S. Richards, of 72, Folkestone Rd., Copnor, Portsmouth; husband of Ellen Richards. The inscription is on the grave of Henry Weston Richards who died on January 29th 1914. The grave has now been partially dismantled as a Health and Safety matter.

"HMS Bulwark, a battleship of 15,000 tons, was moored to No.17 buoy in Kethole Reach on the River Medway, almost opposite the town of Sheerness, Isle of Sheppy, Kent. It was one of the ships forming the 5th Battle Squadron. She had been moored there for some days, and many of her crew had been given leave the previous day. They had returned to the Bulwark at 7 o'clock that morning and the full complement was onboard. The usual ship's routine was taking place. Officers and men were having breakfast in the mess below deck, other were going about their normal duties. A band was practising while some men were engaged in drill. The disaster struck."

"A roaring and rumbling sound was heard and a huge sheet of flame and debris shot upwards. The ship lifted out of the water and fell back. There was a thick cloud of grey smoke and further explosions. When the smoke eventually cleared, the Bulwark had sunk without trace."

George Richards is remembered on the Portsmouth Naval Memorial (Panel 2), the WW1 memorial outside St. Thomas's Church and the Cenotaph.