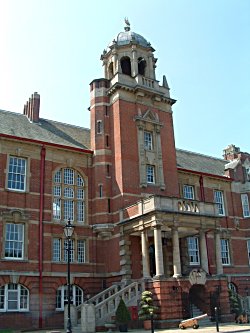 Visiting HMS Nelson
HMS Nelson Ward Room is not normally open to the public. It does however welcome visitors on English Heritage days, usually in September.

Further information
There are no parking facilities adjacent to HMS Nelson, but some on-street parking is available further down Queen Street.

Click for street map


Memorials
1. The Dining Room Paintings
2. John Sullivan VC
3. HMS Caledonia
4. Battle of Jutland
5. HMS Nelson Table
6. Lord Nelson - a portrait, a mask and a plate

The George Hinckley Victoria Cross
On 21st March 2008 a copy of the VC awarded to Able Seaman George Hinckley was sold at auction. It is believed that this medal was formerly on display in the Dining Room at HMS Nelson Wardroom. The full story can be read at www.victoriacross.org.uk.