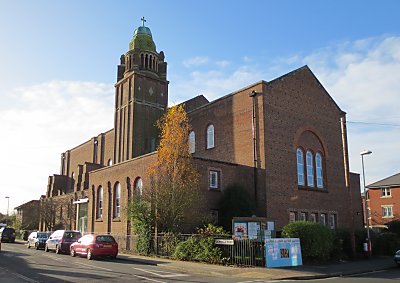 Visiting St Cuthberts Church

The church is on Lichfield Road, Copnor, at the junction of Lichfield Road and Hayling Avenue. The church is open most of the daytime as it has recently been converted into a community/health/social centre as well as a church. See their website for contact details. Street parking is available.

Click for Google map

MEMORIALS
World War I
World War II
HMS Zambesi Bell


NOTE: The window formerly described on these pages as a WW1 Memorial Window has been shown not to be such but rather is a post-WW2 window by Osmund Caine which has been restored and re-installed at the southern end of the church.